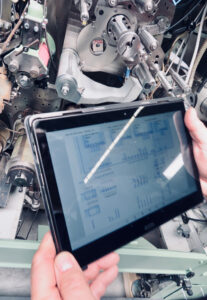 If the status quo of a machine needs to be determined to evaluate possible next steps, a throrough inspection forms the pillar.
A documentation about the status of the machine will be provided.
  Services
● Inspection of machine with professional check list
● Report of parts/assembly groups recommended for exchange or modification
● Maintenance interval program (MIP) possible
● In case of a following order of maintenance / modernisation / efficiency kit / E-kit / rebuild, inspection cost will be refunded.