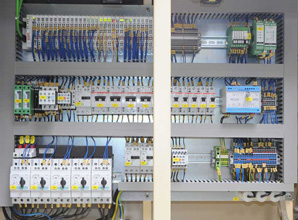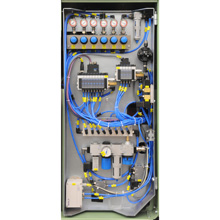 Secure future production with proven machinery using an electrical modernisation.
E-Kits can be applied for Hauni single rod makers Protos 70/80/90/100,
dual rod makers Protos 2, filter makers AF/KDF2, logistic machinery (e.g. HCF,
Magomat etc) and RESY / Filtromat machines.
Features
Electrical kit with Beckhoff control system
Visualisation with touchscreen
New pneumatics and drives for future proof components
Safety kit and CE conformity if needed
On site installation is often possible
Contact us for details.