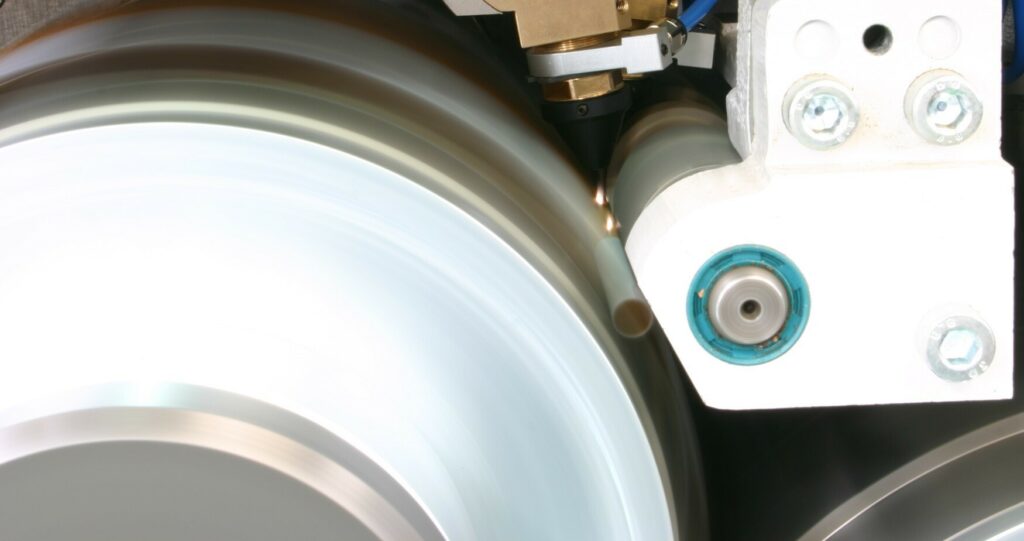 Laser perforation only with high quality rolling process
TMQS Laser Drum and Cam
Among different processes in cigarette production, the perforation of cigarettes is an essential point of each modern brand with the stability of ventilation level being one key criteria of quality control.
TMQS supports single-rod machines and provides both the FN-version of laser rolling drum and split laser cam, as well as the FA-version of those components. Standard and improved versions are available on client's choice.

The improved version of the laser rolling drum uses state-of-the-art unique "black" coating, which prevents damaged drum surface from destructive laser beam – even in case of missing cigarettes – due to better beam power distribution on the drum surface. Specific internal geometry of holes and vacuum channels provides better vacuum distribution and gentle take over from start to end point during perforation.
Improved version of laser cam with an extension of the gripping area that prolongs rolling track of perforated cigarettes and avoids sliding on one place: less wear of roller surface and thus longer life-time. Special developed coating provides protection of laser roller and extends life-time.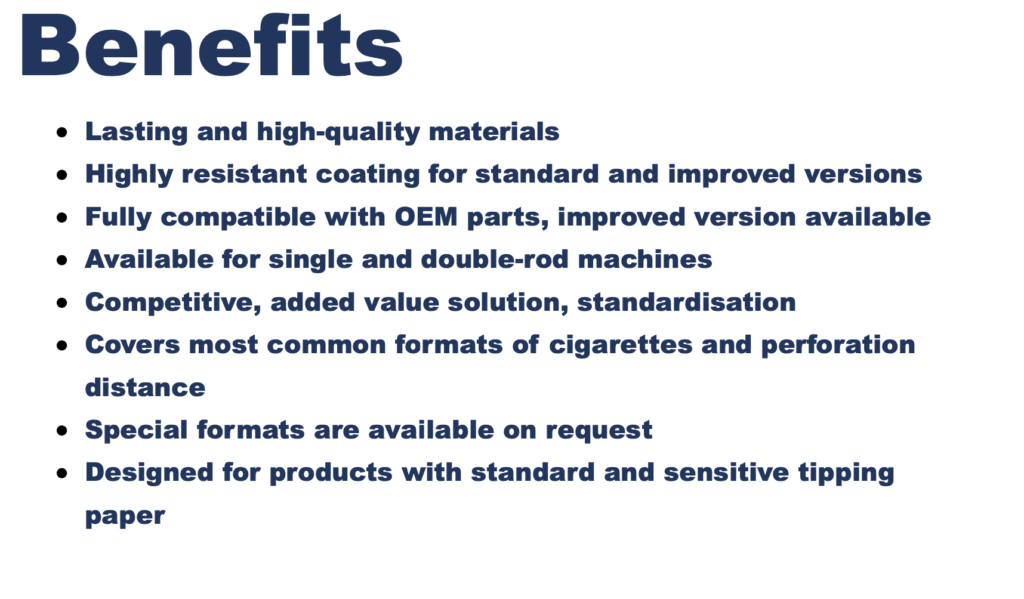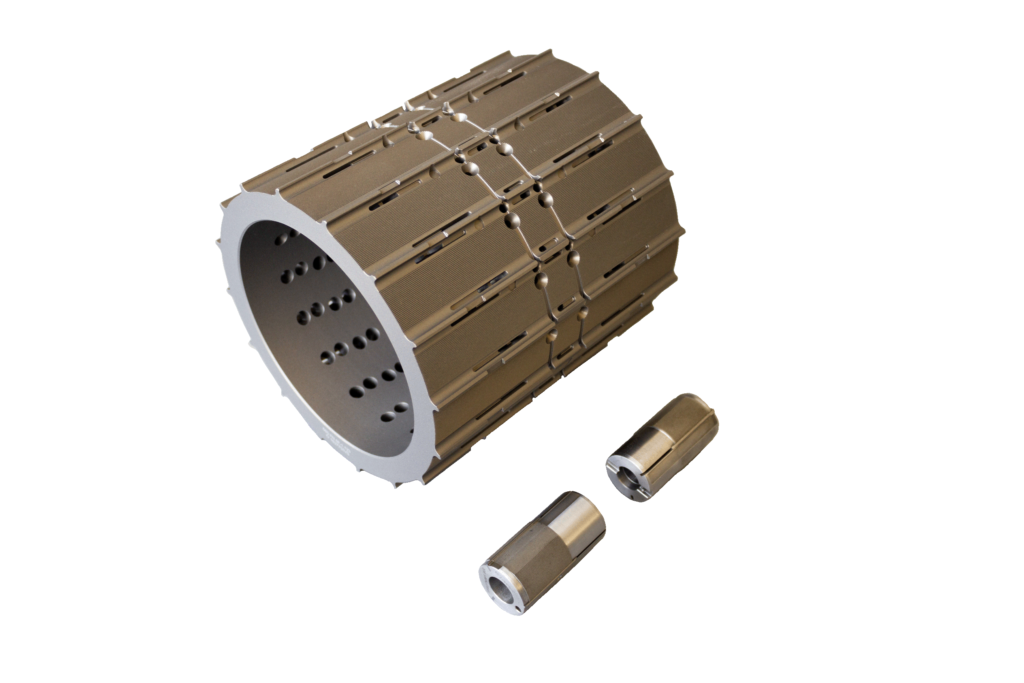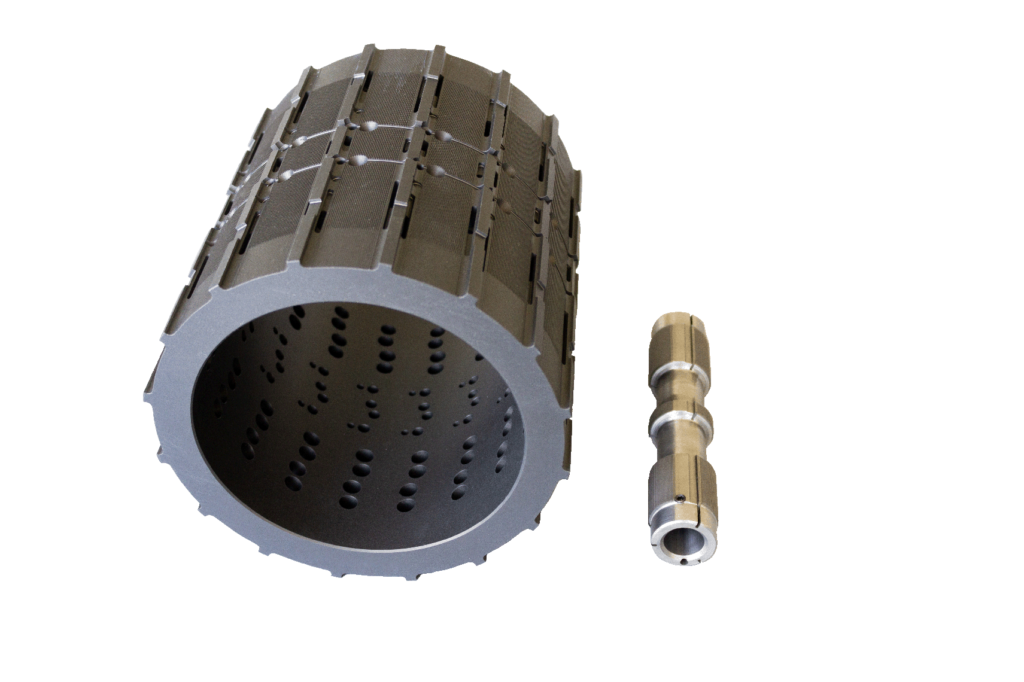 We would like to thank you for your interest and we are pleased to receive your inquiries for laser rolling parts.
No matter if standard or special version, TMQS always is at your service. Please contact us in case of any questions or enquiries!

We look much forward to provide you with a quotation of your specific laser drum and cam.