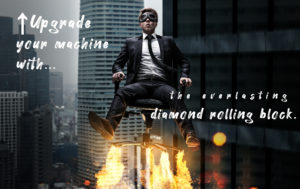 The rolling process is important for cigarette quality. Hence, we pay much attention to support our clients to produce a diversity of cigarette products. Each unique cigarette brand has specific cigarette and tipping papers. In addition, filters can be complex and combined of different materials and layouts. All these factors lead to individual approaches to cigarette rolling, where the rolling block is an essential part of the process.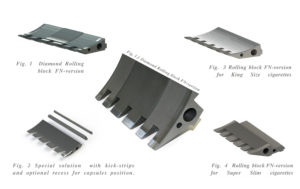 We can offer different surfaces on rolling blocks; individual customizing is also possible. They are available for different cigarette making machines and product formats, from single to double-rod incl. M – generation. New design of surfaces, originally available only in modern machines (like M – generation), are now also available for standard cigarette machines. Different surface structures are available for
✓The perfect solution: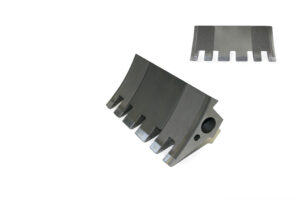 Everlasting diamond rolling block
Each rolling block has a coating to prevent its surface from tear-and-wear, special coating like synthetic diamond is also possible. It provides perfect rolling without sliding, gentle cigarette handling and at the same time save surface from tear-and-wear, providing long life-time.
If you need a special surface pattern or a coating that is not available at the moment on the market, our technical department will be glad to design a new rolling block for your particular cigarette production, requirements.
TMQS offers you a great selection of spare parts in tobacco industry. Our team includes experts with many years of experience in the tobacco industry.
All with a focus on the german quality. In everything we do.